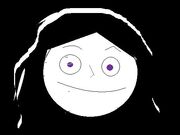 Leah and Lysander Scamander
are the parents of Ada and Declan Scamander. They went to Hogwarts in the same year and frequently stood up for each other.
In the year 2005, they graduated from Hogwarts and went on to see their family expand when Lysander proposed to Leah in the year 2006. Eleven years later, the happy parents stood with their son and watched as their daughter boarded the Hogwarts Express in 2017. Ada (their daughter) was in the same year as Albus Potter and Rose Weasley.